30 3 月

家長心聲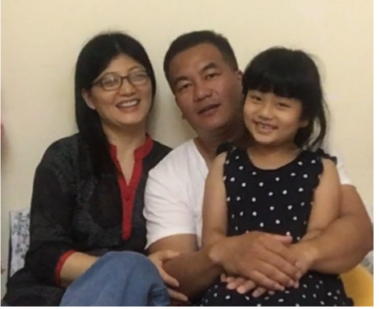 We want to express our sincere gratitude to the entire management and staff of WPK for all the astounding jobs you have done to guide our child to the right path by enlightening her with new ideas, knowledge and building up self-confidence. It is always not easy to handle young people but your patience has made a huge difference. We thank you for establishing healthy boundaries and creating an environment of trust. Your hard work and dedication have brought positive changes in our child's behaviour.
From the day one till today my child, Tayama enjoys every day at school. We really appreciate the way in which you all help her learn new subjects by making the lesson innovative, not only this but also encouraging her to participate in the class play which she thoroughly enjoys. There is a saying that "Great inventors, Scholars and leaders are not born, they are motivated and inspired to do great things by great teachers and the institutions". We feel proud that our daughter is a party of this great institution and we believe that the preliminary education she receives from this school will surely lead her to be a great human being in her life.
We experienced and saw her growing up every day, learning new things from her school, which she repeated at home playing all alone. The moments are surreal and cherishable. We parents would like to thank all the teachers because you have directed them to trust in themselves in all that they do, and to become all that they dream.
We thank you again for all the wonderful work you all have done and wish you all the best for future endeavours.
With kind regards,
Bikram & Jyotshna
Tamaya Rai (K3B)