16 Oct

Parent's Voice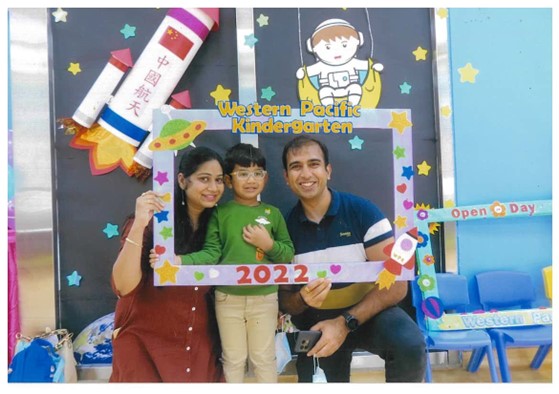 Dear principal and teachers,
We wanted to take a moment to express our gratitude for the wonderful experience our child had in Western Pacific Kindergarten. As a first-time parent, we were nervous about sending our child to school, but you and the teachers made the transition smooth and enjoyable.
We are particularly impressed by how you introduced Chinese characters to the class. My child came home eager to share what he had learned. It is amazing to see him developing interest in a new language and culture at such a young age.
Our child also loves going to school. He comes home everyday with stories about his adventures in classroom and play area.
Learning is fun at your school and we know that is because of the hardwork and dedication of the teachers.
The events like talent shows and science exhibitions are also great opportunities for kids to learn and showcase their skills.
Our child loved dancing in the talent show and was proud to show off his moves.
Thank you again for all that you do. You have made a positive impact on our child's learning and we are grateful for your kindness and support.
Sincerely,
Aman and Manika
Parents of Adwik Kachhal (K1B)