30 Mar

Parent's Voice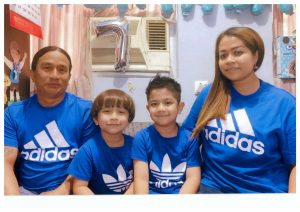 How time flies!
First and foremost, we would like to express our utmost appreciation to dear principal Chong, head teacher and all the class teachers, including administrative staff and Sam-Sam. Huge thank you for all support you have given to Lucas. Your expert advice and support has definitely made our son a much more confident child.
To be honest, from beginning we were very comfortable and confident about your curriculum. We are also most impressed by how the teaching team develops new creative project themes every year. Furthermore, working together as a team in Lucas's school project has given us opportunities to become very involved in his learning journey and at the same time strengthened our family.
It's hard to say good bye to Western Pacific Kindergarten. Now, Lucas is leaving the school and our relationship to the school is coming to an end but we will cherish these 3 years forever in our lives. His kindergarten years will be a priceless memory.
All the best to you too Western Pacific Kindergarten And more successful!
Warm Regards
Mr. Rana & Mrs Ani
Lucas (K3A)
Diego (Brother, graduates of 2019)